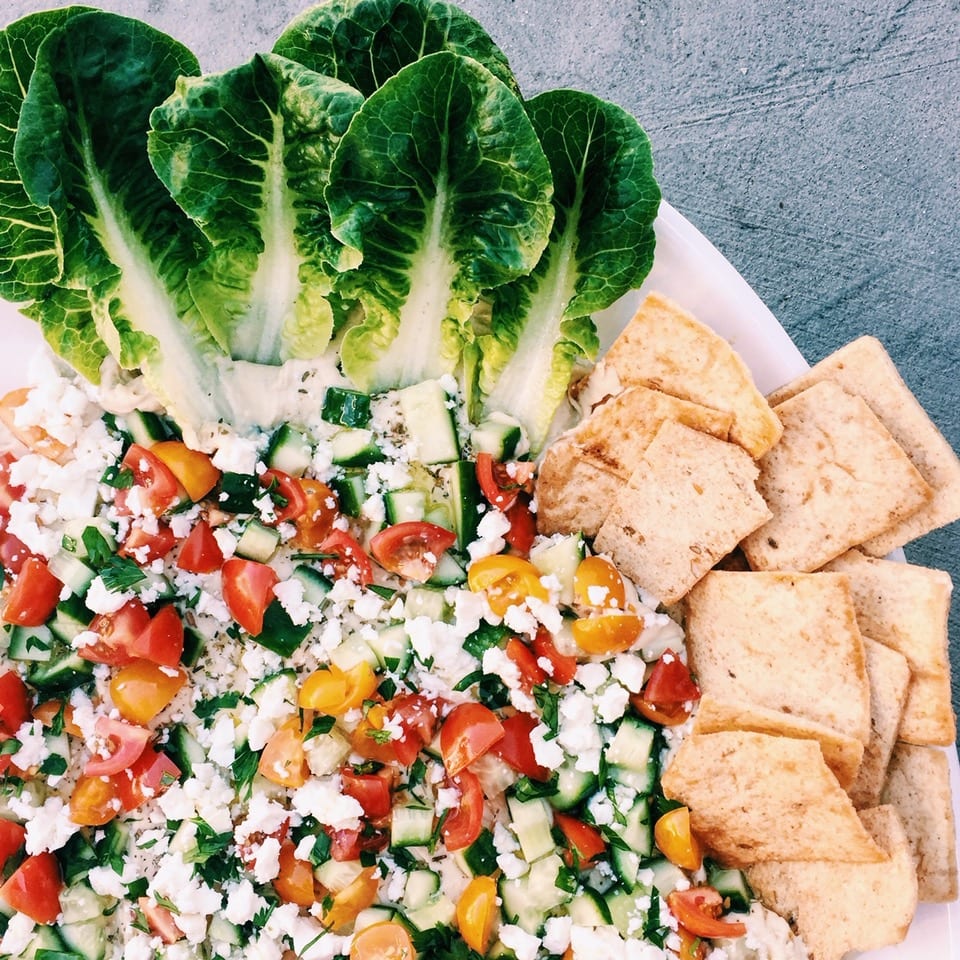 We're about to head into the holiday season, and if you're like us, that usually means diving into some delicious and decadent food, from frosted cookies to festive cocktails. Now, 2020 can use all the help it can get, so we're not suggesting you skip any of that. But consider adding this colorful and nutritious greek salad hummus, shared with us by Beach Cities Moms, to your menu (whether for a socially distanced soiree or a quick weekday lunch). Your body will thank you…and the best part? The veggies can be chopped ahead of time so you can assemble this healthy dish in seconds!
GREEK SALAD HUMMUS
Ingredients:
16-oz container of plain hummus
Dried oregano
½ pound cherry tomatoes, halved
½ pound mini cucumbers, diced
6 oz feta cheese, crumbled
extra-virgin olive oil
½ lemon
pita chips or pita bread for serving
Directions:
Spread entire container of hummus onto a medium-sized platter. Sprinkle with dried oregano, then top with tomatoes, cucumbers, and feta.
Drizzle with a little bit of olive oil and the juice of half a lemon.
Arrange pita chips or bread around the outside of the platter, or on the side in a separate bowl.
Eva Amurri Martino—the blogger behind Happily Eva After—loves putting together classic Christmas cocktail parties, which she says satisfies her annual case of holiday nostalgia. "The classics never go out of style, and Christmas cocktails are so delish!"...
Anyone else taking on Elf on the Shelf moving responsibilities this time of year? Since 2004, The Elf on the Shelf brand has grown from a single children's book, written by mother daughter team Chanda Bell and Carol Aebersold as a way to reconnect with...