The days are getting longer, flowers are blooming…Spring is here (finally)! But just when temperatures start rising and the deep winter brain fog starts to clear, the rain starts. And it just doesn't stop. We're here to help you combine some retail therapy with a little practicality! Similar to a stellar winter coat, the right rain coat can shield you from the elements and even pull an outfit together. They say April showers bring May flowers, but while we're waiting here are 11 jackets that will make the walk from your front door to your car a little less daunting and, hopefully, spark some joy. — Story by Sophie Wilson
Anyone else taking on Elf on the Shelf moving responsibilities this time of year? Since 2004, The Elf on the Shelf brand has grown from a single children's book, written by mother daughter team Chanda Bell and Carol Aebersold as a way to reconnect with...
Natalie lives in Houston with her family of four!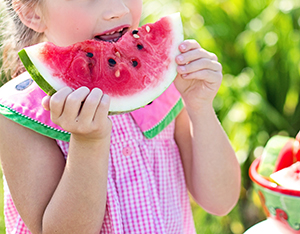 Cooking healthy meals that are delicious and satisfying can be hard work for us moms! Lately, I've been struggling to curate a healthy breakfast, lunch and dinner that include all of the important nutrients and vitamins, only to have my kids come to the table with a stubborn palate.