This story originally appeared on one of The Local Moms Network local sites, West University Moms. 
Between shuffling kiddos to school, their activities, appointments, exercise, and never-ending errands, many of us moms feel rushed and anxious. Although we try not to add our phones to the list of distractions, they can be helpful when we use them to help organize our time, build better schedules, receive reminders, and more. Here are 7 apps that can help shed some of the mom stress! 
Habit List
Habit List's tagline is "Build a better you," and everything inside the app is geared towards that. It tries to gently nudge you into developing good habits to reach your goals, by motivating you, helping you stay focused, and keeping you on target. Cost: Free to use, but you can upgrade with a one-time fee of $5. Habit List is only available for iOS but Android users can try replacing it with a similar app called Habit Streak. 
Todoist
Todoist is one of the most popular to do list apps, and can help you arrange tasks by nesting them within one another, which lets you keep work and personal items separate. For recurring tasks like taking out the garbage or paying your phone bill, you can set to-dos that will repeat on a regular schedule—if you need to do something every week, Todoist won't forget about it.  Cost: Free and you can upgrade to Premium plans for $29 a year which allows you to request reminders based on either time or location, enjoy automatic backups, and receive workflow charts. Free.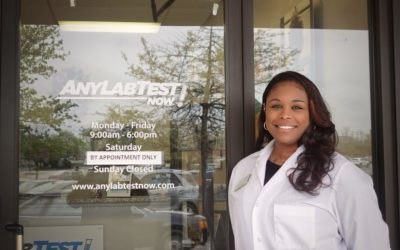 Any Lab Test Now is a locally owned franchise located in the West End of Richmond, in the same shopping area as Walmart. This business is woman owned by an amazing Richmond native and mom of twin girls. She has been in the healthcare industry for over 14 years,...