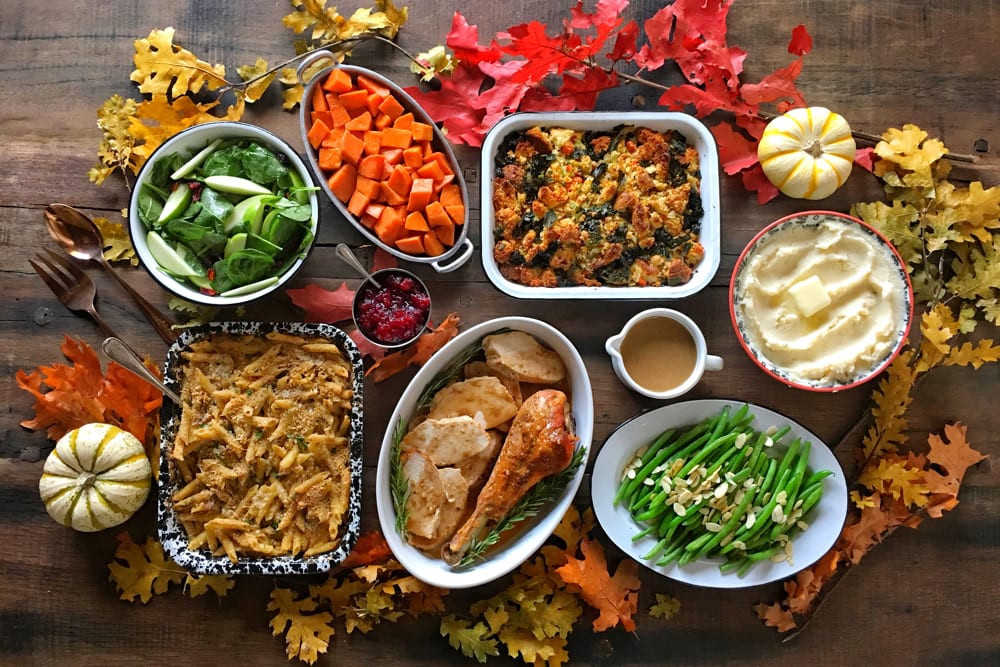 Recently, we caught up with mom and entrepreneur Catherine McCord, founder of  Weelicious and One Potato, the super fresh, delicious, and healthy meal box delivery service for families. Not only did we ask her about her own holiday plans, but we even got her to share one of her favorite holiday recipes. Take a look below, and head to OnePotato.com to check out all their special holiday box offerings, from holiday meals to cookie kits!
Happy Thanksgiving! How did you celebrate this year?
It's a very different year. This year we made a huge and festive feast for the 5 of us. We were sadly missing our parents and friends, but were able to Zoom with them.
What's new with One Potato for the holidays?
In addition to Thanksgiving, we're also shipping a delectable Hannukah meal, sugar cookie decorating kids including cookie cutters and sprinkles plus Christmas dinner in case you're keeping it under 6 people this year.
How has One Potato pivoted during the pandemic?
One Potato has grown in a big and beautiful way this year. The greatest gift in this time has been having the opportunity to reach so many families in a safe way offering meals that only take 12-30 minutes start to finish. We now offered a variety of meals week to week including 7 ready to blend frozen smoothies plus our signature homemade cookie dough.
What is one thing you hear most often from first time customers?
My favorite part about One Potato is the emails and social media messages we receive from One Potato families. Besides the comments on how fresh and homemade the food tastes the experience of bringing families together and getting kids involved in cooking and then in turn eating the food is music to my ears.
Why is this crazy time—when moms are balancing more than ever—a great time to try One Potato?
Being a mom, dad or caregiver at this time of groundhogs day is never ending. Even for me, I'm endlessly grateful that I can open my fridge and know there's a creative meal I know my kids will love waiting for me to cook opposed to having to menu plan 21 meals a week.
Can you please share a Thanksgiving recipe?
Yes! Sweet Potatoes in Orange Cups, Apple Pie Cups, Pumpkin Pie Parfaits, Fall Farmers Market Salad and Maple Roast Vegetables are all favorites.
Pumpkin Pie Parfaits
Serves: 10
Ingredients:
1 cup pumpkin puree
1 cup whipped cream cheese, or non-whipped at room temperature
1 teaspoon pumpkin pie spice
3 tablespoons brown sugar
2 cups heavy whipping cream
2 tablespoons powdered sugar
2 sleeves graham crackers, crushed (about 2 1/2 cups)
10 8-ounce mason jars
Directions:
In a large bowl, mix together the pumpkin, cream cheese, pumpkin pie spice and brown sugar with an electric mixer until thoroughly combined, about 2 minutes.
In a separate bowl, or in the bowl of a stand mixer, beat the heavy cream and powdered sugar until light and fluffy, about 5 minutes.3. Layer the parfait ingredients into mason jars in this order: graham crackers, pumpkin cream cheese mixture, whipped cream. Continue to layer to fill the jar, at least 2 layers of each ingredient.4. Serve chilled.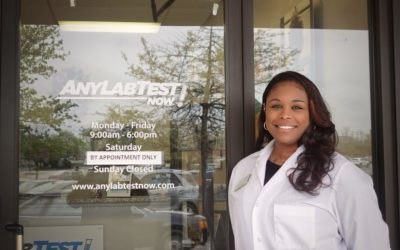 Any Lab Test Now is a locally owned franchise located in the West End of Richmond, in the same shopping area as Walmart. This business is woman owned by an amazing Richmond native and mom of twin girls. She has been in the healthcare industry for over 14 years,...