GoGo SqueeZ pouches have been a staple in our household since my daughter was old enough to have them, which is why we're excited to partner with them as part of their National Park tour!
If you haven't heard of GoGo Squeez, they're one of our favorite healthy and convenient snacks on the market, for kids of all ages. The pouches are easy to have on hand as they don't need refrigeration and are individually packaged and sealed, so you can easily grab a few and throw them in your bag. There are a variety of flavors from simple applesauce to awesome fruit blends and most recently, almond puddings, so even pickier kids will find something they like. My family loves traveling and being outside, so having these handy has been great for having a quick and healthy snack handy.
In addition to creating these great snacks, GoGo squeeZ also seeks to help families be healthier and more active, which is why they're teaming up with the National Park Foundation (NPF) and traveling to various National Parks around the country. They're donating $300,000 to NPF and helping 15,000 children access America's largest, living classrooms through the National Park Foundation's Open OutDoors for Kids Program. My family has been lucky enough to visit quite a few National Parks and it's always been such an amazing experience, so personally we love this initiative and know what an amazing experience it is for children and families!
Glacier National Park
They're kicking off the tour with our very own Shenandoah National Park, and will travel across the country to 7 more National Parks, including Yellowstone, Yosemite, and the Grand Canyon. As part of this tour, they'll be stopping at 17 Sam's Club locations near these parks. There will be fun activities, prizes, and an opportunity to win the grand prize: a trip for 4 to a National Park of their choice! They'll be coming to Richmond, VA, this Thursday, 7/15 at the Sam's Club located at:
Stop by any time between 10am and 5pm to enter, and also try the NEW GoGo squeeZ AlmondBlend Pudding as you hit the outdoors.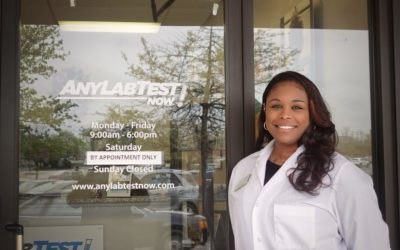 Any Lab Test Now is a locally owned franchise located in the West End of Richmond, in the same shopping area as Walmart. This business is woman owned by an amazing Richmond native and mom of twin girls. She has been in the healthcare industry for over 14 years,...