Looking for some candy-free options for Halloween this year? Whether your child's school doesn't allow candy, you want to offer kids (and parents) a healthier option or want to participate in the Teal Pumpkin Project (allergy-free options in a blue pumpkin), we have you covered. From savory eats to fun toys, here is a shortlist to start with. The best part? They're all available on Amazon Prime.
Halloween Coloring Book with Crayons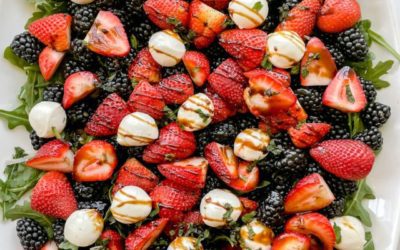 Summer is synonymous with salad, and now salad is synonymous with Kathleen Ashmore, Tik Tok Star and Local Moms Network Food Contributor. Her "Hungry Lady Salad" series is turning even salad skeptics into believers, and this Berry Caprese Salad is her latest...