Knowing what types of treatment an urgent care facility like BetterMed offers can be helpful when planning to visit a health care provider, especially for a busy parent. BetterMed's facilities are open 7 days a week, 365 days a year from 8 am to 8 pm. You can always walk in or reserve your spot online, and considering that most appointment times average 45 minutes or less, it's easy to fit quality care into your busy schedule.
From colds, flu and allergies to cuts, bruises and fractures, BetterMed is equipped to treat many routine illness and injuries.
Expert Urgent Care
Illnesses
Cold, flu & allergies
Respiratory & sinus infections
Ear infections
Stomach pain & food poisoning
Skin infections & rashes
STDs
Urinary tract infections
Injuries
Sprains & fractures
Sports injuries
Lacerations & other wounds
Burns
Eye injuries
Other Ailments
Animal & insect bites
Dehydration
Back Pain
Chest pain
On average, a visit to BetterMed can cost 85% less than a trip to the ER.
To find a location near you or to book your appointment, visit bettermedcare.com/locations.
This post was sponsored by BetterMed, and new urgent care option that offers the highest quality care with minimal wait time and a spa like experience. Most patients are in and out in 45 minutes or less and most insurance plans are accepted. They have 8 locations in the Richmond area, 2 in Fredericksburg, Virginia, and 2 in Charlotte, North Carolina. Click here to find a location near you.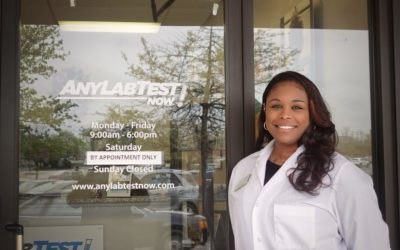 Any Lab Test Now is a locally owned franchise located in the West End of Richmond, in the same shopping area as Walmart. This business is woman owned by an amazing Richmond native and mom of twin girls. She has been in the healthcare industry for over 14 years,...