Hello Richmond Mamas! I wanted to share an amazing deal with all you busy moms (and dads!) that has been such a help in our household for getting home cooked dinners on the table at least a few days a week with a fraction of the effort it usually takes. If you've been curious about Dream Dinners, this event is the perfect opportunity to try 3 different meals for just $50.
Unfortunately, due to COVID, we can't actually compile the meals this time as mentioned below, but you can still choose your 3 meals and they will be put together and ready for pick up any time between 10am and 6pm on Tuesday, October 12th. If that date doesn't work though, please reach out to the email address below – they're super helpful and will find a date that works for you!
Check out details below and use this link to select your 3 dinners for just $50, using code dinner.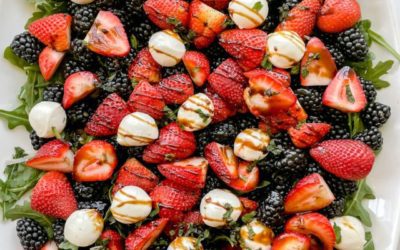 Summer is synonymous with salad, and now salad is synonymous with Kathleen Ashmore, Tik Tok Star and Local Moms Network Food Contributor. Her "Hungry Lady Salad" series is turning even salad skeptics into believers, and this Berry Caprese Salad is her latest...