This sweet treat from Beach Cities Moms is full of tropical flavors, and since it skips the rum, is a perfect dessert for the whole family.
Piña Colada Chia Pops
makes 6 popsicles
Ingredients:
1 14-ounce can coconut milk
½ cup frozen banana chunks (or 1 small, very ripe banana)
1 ½ cups frozen or fresh pineapple chunks, divided
2-3 Tablespoons raw honey
¼ cup chia seeds
Directions:
Add the coconut milk, banana, ½ cup pineapple, and honey to a blender and blend until smooth. Add the remaining 1 cup pineapple and pulse 2-4 times, depending on how chunky you want the pineapple.  Stir in the chia seeds by hand and pour evenly into popsicles molds.
Freeze for overnight or for at least 6 hours.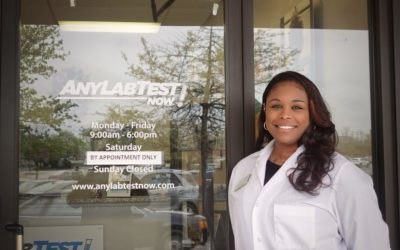 Any Lab Test Now is a locally owned franchise located in the West End of Richmond, in the same shopping area as Walmart. This business is woman owned by an amazing Richmond native and mom of twin girls. She has been in the healthcare industry for over 14 years,...